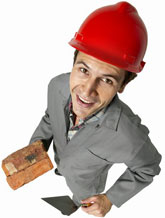 The core values that drive our service to clients are trust, care and knowledge. Without these values the dream of personnel solutions in almost impossible. We provide an atmosphere of trust and honesty with pioneering technologies and original solutions that helps to make Shubha Harati Manpower P.Ltd., the easiest company to work with in the staffing industry.
We mobilize manpower for following industries/sectors/segments:
•Information &Technology
•Engineering
•Construction
•Medical & Health Care
•Banking/Finance/Insurance Services Management
•Pharmaceuticals •Agricultural/Dairy
• Hotel/Restaurant/Catering Industries
•Garments
•Teaching
We provide the following services for our clients and our applicants:
Staffing Services
Nepal has the large numbers of skilled and unskilled manpower available at very competitive rate .The employers across the globe are looking forward making use of such efficient and enthusiastic manpower from Nepal. Here comes the role of Shubha Harati Manpower P.Ltd., who has all the requisites to provide the best manpower all over the globe.
Overseas Placement Agency
We possess excellent database to provide overseas placements in all major sphere of employment. We have experienced staff members with extensive working experience of the overseas industries. We mainly place job seekers in New Zealand, Brunei, Taiwan, Canada, England, and Middle East.
Domestic Placement Services
We provide our clients for their employment needs in Nepal also. We actively use our network to source candidates for clients and to assist candidates in their employment search.